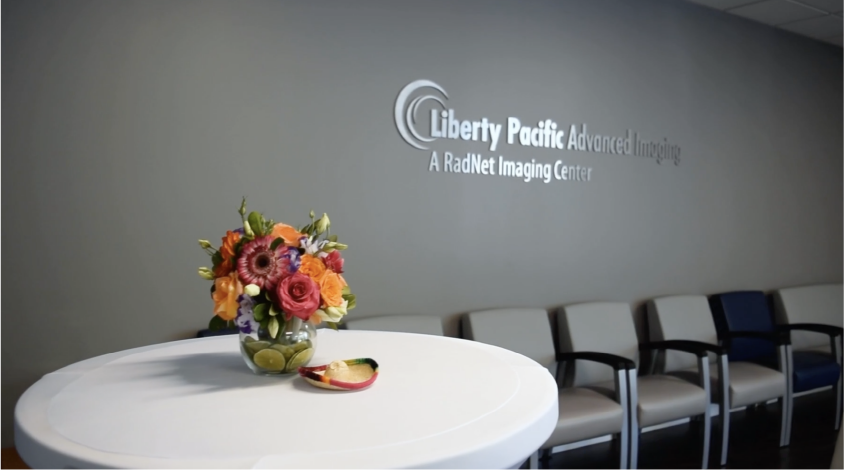 Hospitality
Liberty Pacific Imaging West Hills is located in the Western San Fernando Valley region of Los Angeles, California. It's a buzzing suburb adjacent to Woodland Hills and Canoga Park, within a stone's throw from a range of hotel accommodations and some of the valley's finest restaurants.
Loading Map Based On Your Location
Healthcare Advanced Imaging

4500 Olivewood Ave Suite 100 Riverside, CA US 92501

Sierra Medical Imaging

231 W. Fir Ave Clovis, CA US 93611

Liberty Pacific Advanced Imaging | West Hills

23115 Sherman Pl West Hills, CA US 91307

Liberty Pacific Advanced Imaging Encino

16130 Ventura Blvd Suite 100 Encino, CA US 91436

Liberty Pacific Advanced Imaging Tarzana

18133 Ventura Blvd Suite 100 Tarzana, CA US 91356

Memorial Care Imaging Center - Long Beach

3828 Schaufele Ave Suite 250 Long Beach, CA US 90808

Rolling Oaks Radiology Oxnard

1901 N. Rice Ave Suite 145 Oxnard, CA US 93030

Imaging Specialists of Pasadena

630 S. Raymond Ave., Ste. 210 Pasadena, CA US 91105

Torrance Advanced Imaging

23441 Madison St Building 8, Ste. 100 Torrance, CA US 90505

Desert Advanced Imaging Palm Springs

2601 E Tahquitz Canyon Way Palm Springs, CA US 92262

Temecula Valley Advanced Imaging

25455 Medical Center Dr Suite 100 Murrieta, CA US 92562

NorCal Imaging Walnut Creek

114 La Casa Via Suites 100 & 200 Walnut Creek, CA US 94598

Rolling Oaks Radiology Thousand Oaks

415 Rolling Oaks Dr Suite 125 Thousand Oaks, CA US 91361

Beverly Tower Wilshire Advanced Imaging

8750 Wilshire Blvd Suite 100 Beverly Hills, CA US 90211

Westchester Advanced Imaging

8540 S Sepulveda Blvd Ste 111 Los Angeles, CA US 90045

Kern Radiology Downtown Advanced

1818 16th St Bakersfield, CA US 93301

Corona Comprehensive Imaging Center

801 S Main St Ste 101 Corona, CA US 92882

Redlands Advanced Imaging

1901 W Lugonia Ave Ste 110 Redlands, CA US 92374

WaveImaging Santa Ana

1100-A N. Tustin Ave. Santa Ana, CA US 92705

Resolution Imaging

2428 Santa Monica Blvd Santa Monica, CA US 90404

Elite Advanced Imaging Center

17260 Bear Valley Rd Ste 109 Victorville, CA US 92393

Valley Radiology Sunnyvale

696 West El Camino Real Sunnyvale, CA US 94087

Arizona Diagnostic Radiology Gilbert

4915 E Baseline Rd Suite 116 Gilbert, AZ US 85234

Grove Advanced Imaging

8805 Haven Ave Ste 120 Rancho Cucamonga, CA US 91730

Arizona Diagnostic Radiology Ahwatukee

4530 E Ray Rd Suite 160 Phoenix, AZ US 85044
Hotels
Restaurants
There are many, many other great selections – as well as shopping malls, parks and movie theaters!
We Want To Hear From You
Thank you for your interest in RadNet. Please let us know how we can connect with you.
Tulsa Procedure Phone: (818) 480-7266
Tulsa Procedure Fax: (818) 827-5152
Message Sent!